Fetch Multiroom
image alt text
Keep your household
happy
No more fighting over what to watch. Enjoy channels, movies, shows and recordings in up to 3 different rooms at the same time. Parents can set viewing levels on individual boxes for worry-free kids viewing.
image alt text
Continue watching in another room
Start watching a show or movie in the living room and finish it on the Mini in your bedroom. You can even watch recordings from Mighty or Gen 2 on a connected Mini.


image alt text
Share content at no extra cost
Watch all your subscription channels, rentals and purchases on any connected box with nothing more to pay.
Multiroom - Additional Set top boxes
Each additional set top box needs about 3Mbps of bandwidth for the best viewing experience – check your broadband speed here to see if you have at least 6Mbps.
Customers with Fetch Mini, Mighty or Gen 2 units can purchase Multiroom.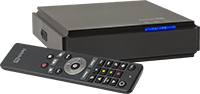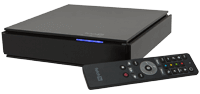 $10

per month
per set top box.
Max 2 additional boxes
+ $59.99 upfront setup fee
Want Fetch Multiroom? Select an option below to purchase
I'm a new customer
Multiroom requires an iiNet internet service.
Sign up for one of our internet services to purchase Fetch and Multiroom.
Sign up for internet
I'm an existing customer
Multiroom requires an Westnet Fetch service.
Already have Westnet Broadband?
Sign up for Fetch
Already have Fetch with Westnet?
Add Multiroom